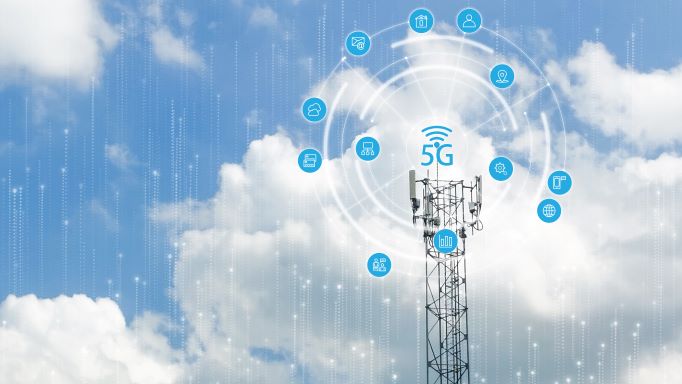 Mobile hotspot technology has become a convenient and popular way to connect to wireless internet in recent years. As easy access to Wi-Fi has become a necessity for businesses and consumers alike, many people are turning to 5G/4G hotspots to stay connected.
Best Routers To Use With MiFi
Looking for the best router to get all of your devices on your mobile hotspot? These are some customer favorites!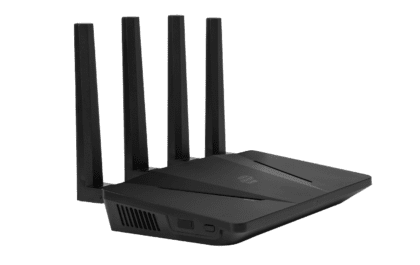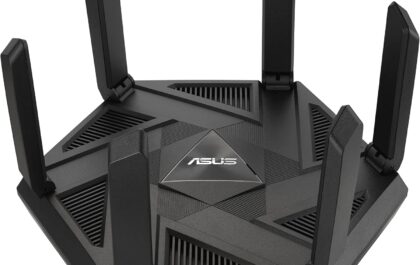 Asus RT-AXE7800 Wi-Fi 6 FlashRouter – Easy Router Setup via Asus App / Blazing-fast Wi-Fi 6 (Wireless-AXE) Speeds / Wireguard Support  / Elevated VPN Setup + Implementation Options SALE PRICE: $359.99 $429.99 | BUY NOW
Cut Out Extra Data Subscriptions With a Mobile Hotspot
With the increasing desire for Wi-Fi mobility and omnipresent connectivity, carrying around a portable hotspot (or MiFi) just makes things easier. One of the best perks of a mobile hotspot is saving money especially if you know how to maximize its usage. Merging data plans into one prime service makes monetary sense.
Popular 5G mobile hotspots like the Netgear Nighthawk 5G Mobile Hotspot Pro can achieve download speeds up to 7 Gbps—this is faster than most broadband connections. Additionally, these new 5G hotspots often have Wi-Fi 6 functionality, as well as ethernet ports to directly plug a computer or router into. Ditch those extra data subscriptions for your tablet, wireless laptop card, and smartphone with a 5G mobile hotspot.
The MiFi Limited Connection Problem
Many people use a MiFi hotspot as their central connection point at home, in place of traditional broadband. For others, 4G/5G MiFi Hotspots are the only option for internet service at all, such as those in rural & remote locations where there are no cable or fiber internet providers.
Unfortunately, using a mobile hotspot from a provider like T-Mobile, Verizon, or AT&T as a primary connection can be tricky. In fact, most 4G/5G hotspots have a limit of 5 assigned IP addresses. From laptops & tablets to SmartTVs & phones, this is clearly not enough for an entire family and barely enough for the average individual with a moderate amount of devices.
Do you want to spend all your time trying to decide who gets an internet connection in your household? Don't get caught up being referee over W-Fi, do something about it!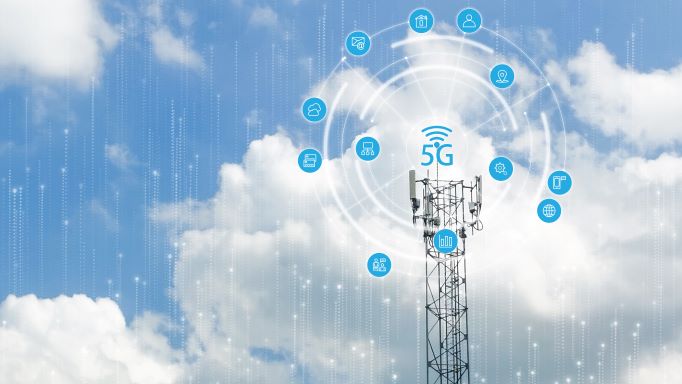 What Are The Pros and Cons of Mobile Hotspots?
Advantages of Purchasing 4G/5G Wireless Hotspot Router
Portability. Good For Traveling.
Save $$$ from Multiple Wireless Data Plans.
High-Speed Internet Access in Rural/Remote Locales.
Disadvantages of a Using 4G / 5G Hotspot Router
IP Address Limited to 5 users.
Minimal Advanced Routing Options.
No VPN Capabilities.
How to Overcome those 4G/5G MiFi Hotspot Blues?
By connecting your mobile hotspot to a FlashRouter, you will be able to get around pesky device limits! Our routers come with open-source firmware, like DD-WRT, that offers Wireless Client Bridge Mode or Wireless Repeater modes to ensure a seamless network experience with your hotspot.
FlashRouters will even set up the wireless client bridge or wireless repeater mode for you if you provide us with your network information. And, if you're looking for a specific model, this is one of the best!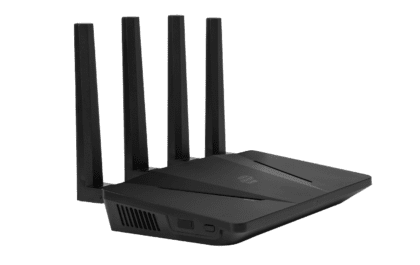 For more details of which setup would work for you, read our Wireless Client Bridge versus Wireless Repeater blog post.
Feel free to take your hotspot/MiFi card out and about with you and use it as you go! Upon returning home, simply reboot the Wireless Client Bridge open-source Router or unplug it and just plug it back in (do not reset it). In no time, the FlashRouter will seamlessly establish a new bridge/repeater based on the pre-configured settings getting your home network ready to go in seconds!
How Do You Use a DD-WRT or Other Open-Source Firmware Router with 4G/5G USB Modems/Dongles?
Many MiFi mobile hotspots only have a USB port and not an ethernet port. Thankfully, most of our routers have a Networked USB port, allowing you to easily connect your hotspot to your router! Unfortunately, you cannot flash DD-WRT to a MiFi hotspot or dongle, so the only option is a router. Join the Router Revolution now and get unlimited devices on your hotspot! Check out some of our customers' favorites below.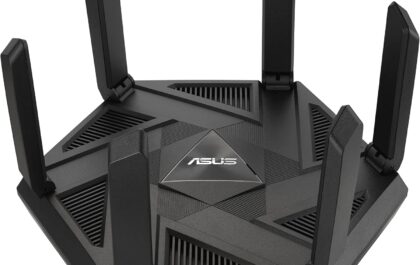 Asus RT-AXE7800 Wi-Fi 6 FlashRouter – Easy Router Setup via Asus App / Blazing-fast Wi-Fi 6 (Wireless-AXE) Speeds / Wireguard Support  / Elevated VPN Setup + Implementation Options SALE PRICE: $359.99 $429.99 | BUY NOW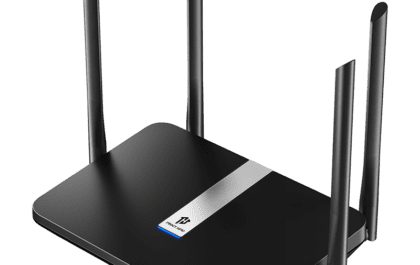 Our open-source firmware (DD-WRT, Merlin, and more) FlashRouters' unique plug-and-play connectivity with 3G/4G/5G USB dongles offers users unparalleled network flexibility. Users can easily switch between using it at home or on the go.
For example, let's say you want to take the 4G/5G USB Router on a trip or out to the local cafe, so you can be out in public but browse in private. Simply remove the router from your existing setup and take it with you. Then, once you return home, just plug the USB dongle in and reboot the FlashRouter to re-establish the connection. This unique connectivity makes FlashRouters a perfect fit as the central router for your entire home!
For a complete list of supported 4G and 5G modems, please make sure to check out the DD-WRT list or Google your model number and DD-WRT to confirm compatibility.
Get Open-Source Firmware Like DD-WRT or Merlin On Your Current Router and Use Unlimited Devices on Your Hotspot!
If you already have a great router or can't get a new one, we can remotely put the DD-WRT firmware (or alternate open-source firmware) on your compatible router. Our Flash My Router service will allow you to easily create a Wi-Fi network with your mobile hotspot!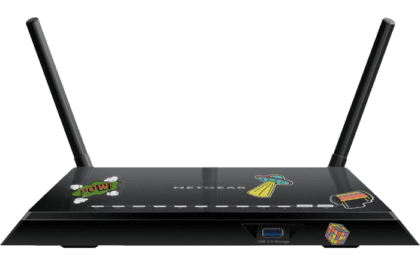 FLASH MY ROUTER SERVICE INCLUDES:
1-on-1 Session With Expert Technician
Basic Internet/Wi-Fi/VPN Setup
Open Source Firmware "Flash" Upgrade
Includes a $30 Service Credit
Get VPN On Your Mobile Hotspot!
Unfortunately, mobile hotspots and dongles do not have native VPN connectivity. Thankfully, FlashRouters offer integrated VPN capability! As such, you'll be able to use VPN across your entire network, allowing you to encrypt your traffic as well as unlock geo-blocked streaming libraries!
Best VPNs for Mobile Hotspots
These VPNs work best when used on a FlashRouter with a hotspot: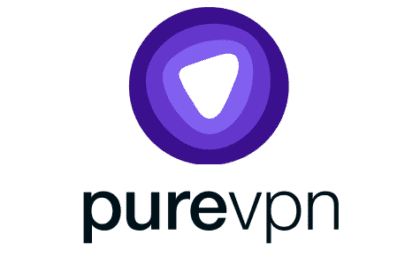 SIGN UP HERE!
Servers in 70+ countries
Port Forwarding, DDoS protection, and Dedicated IP Available as Add-ons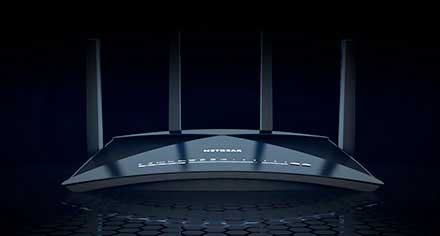 Looking for the most secure router for VPN service options? Look no further.