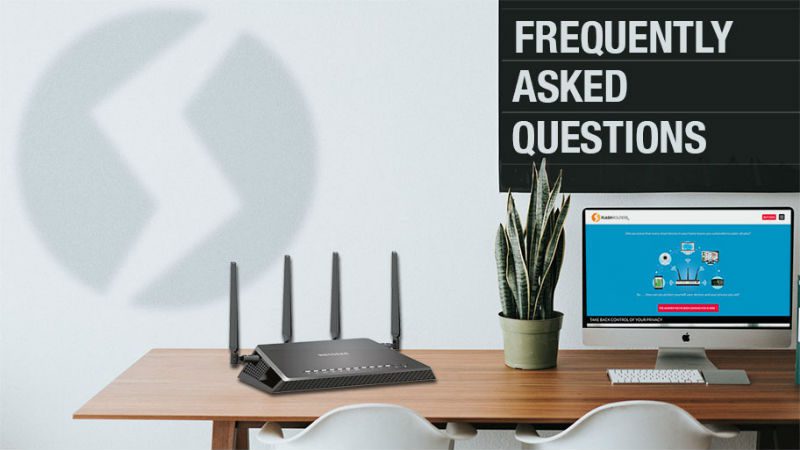 Routers come in many different shapes and sizes. A router could appear in the form of full, rack-mounted systems for enterprise clouds, consumer models from manufacturers much like Linksys and Netgear, or even DIY solutions made from hobby kits like the Raspberry Pi. All of these routers are powered by chipsets, so let's explore what that means.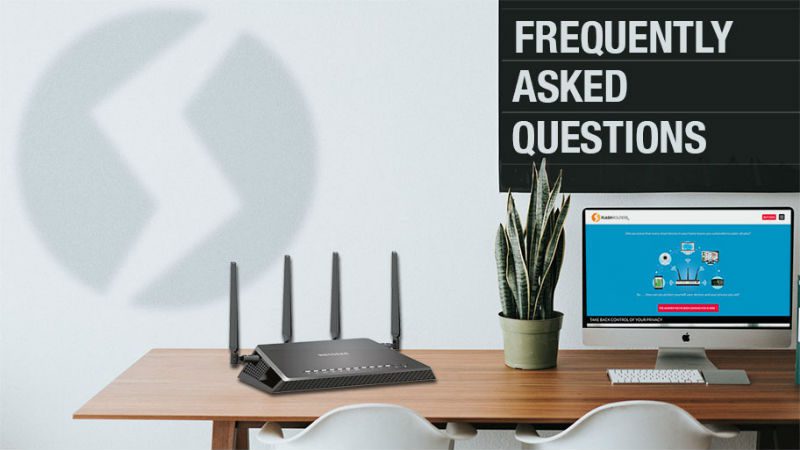 Grab a router with a high quality chipset today!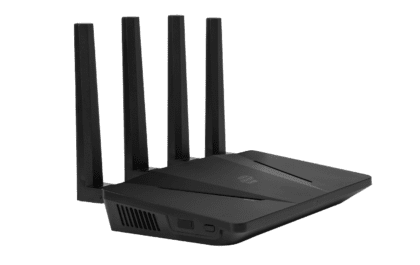 What Is A Chipset?
Modern routers feature hardware in the form of an integrated system on a chip or SoC. In fact, these are multi-function systems of many different configurations and capabilities. A chipset is a type of SoC. Essentially, a chipset acts as the motherboard's communications center and traffic controller. Chiefly, it determines what components, like the CPU, RAM, and hard drive, are compatible with the motherboard.
At the moment, a handful of companies manufacture most of the chipsets found in consumer routers. Currently, Broadcom and Qualcomm Atheros are the two front-runners in the world of networking devices. A smaller manufacturer, Marvell provides SoCs to many mid to high-end routers. While Annapurna Labs, a more recent entrant, has established itself as another important player.
Chipsets from each manufacturer come with different strengths and weaknesses. Depending on your unique setup and use case, there may be one that's more right for you.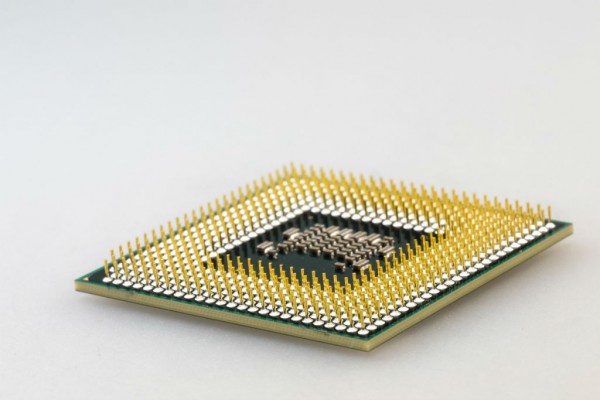 Who is Broadcom?
Broadcom is the industry leader in the wireless and broadband component sector. The company began as an American fabless semiconductor company. By and large, they primarily focus on products for the wireless and broadband communication industry.
Broadcom supplies the SoCs for many popular routers. Notably, this is important because, with open-source firmware such as DD-WRT, only certain chipsets are supported. In fact, with Broadcom being one of the most popular chipsets for wireless routers, Broadcom-based devices are commonly used for DD-WRT-based projects. Join the router revolution today and get a FlashRouter featuring a Broadcom chipset: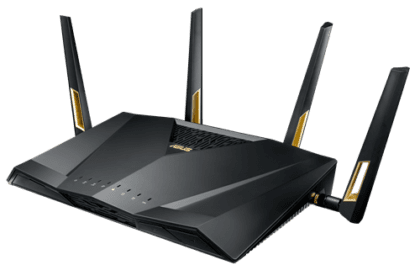 Asus RT-AX88U Merlin FlashRouter – Perfect for Max Wi-Fi Coverage / Recommended for 15+ Devices / Blazing-fast Wi-Fi 6 (Wireless-AX) Speeds / Enhanced with Merlin Upgraded Firmware SALE PRICE: $374.99 $459.99 | BUY NOW
Who is Qualcomm Atheros?
In 2006, Atheros was an independent company that had just absorbed Airgo Networks. As a result, this made them a big player in the wireless industry. Soon after in 2011, Qualcomm announced a takeover of Atheros. As such, Atheros became a subsidiary named Qualcomm Atheros,  allowing Qualcomm to enter the commercial networking field.
Following that, Qualcomm Atheros then acquired Ubicom in 2012, for its SoC IP, as well as Wilocity in 2014, for its 802.11ad expertise. With the help of these acquisitions, Qualcomm Atheros grew to an even greater contender in the wireless and networking industry.
As of now, Qualcomm Atheros chips are widely available in commercial routers, many of which are DD-WRT compatible. If you have a router with a Qualcomm chipset, consider using our Flash My Router service to unlock all of the hidden features that you're missing out on!
Who Are Marvell?
Marvell Technology Group manufactures and creates SoCs for networking devices. Oftentimes, these SoCs are paired with Broadcom transceivers.
Marvell router chipsets are installed in all of the Linksys WRT models. Because all Linksys WRT models house Marvell chipsets, they are all compatible with DD-WRT firmware.
Who Are Annapurna Labs?
In 2011, a new router chipset manufacturer entered the scene, Annapurna Labs. Named after the Himalayan peak, the company quickly established itself as a leader in microchips and router chipsets with their Alpine Series of chips.
Annapurna's history is uniquely tied to chips and chipsets. One of the company's founders previously founded Galileo Technology, which became a subsidiary of Marvell in 2000. Annapurna's success caught the eye of many, including Amazon, which acquired the company in 2015.
Annapurna Labs's Alpine Series AL-514 Quad-Core processor powers one of our favorite routers, the Netgear R9000. If you happen to own one, using our Flash My Router service will help unlock hidden capabilities on your router that stock firmware doesn't offer!
Who Are Intel?
Intel needs almost no introduction. One of the largest and most well-known technology companies in the world, Intel is known for its computer chips. While Intel is predominantly known for the chips inside of computers, there are routers that are powered by Intel processors.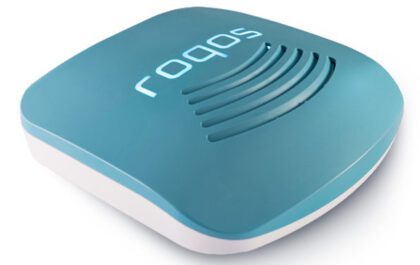 Roqos Core VPN Security Appliance
---
FEATURES
Active Threat Monitoring
Full Network & Bandwidth Control
Built-in Ad-blocking
Includes 1 Year of Roqos Core Protect Service


What Are The Most Popular Broadcom, Qualcomm Atheros, & Marvell FlashRouters?
Our routers are flashed with custom open-source DD-WRT firmware & feature the best chipsets from Broadcom, Marvell, and Qualcomm Atheros. Join the Router Revolution today and supercharge your network!
What Is The Best Budget FlashRouter?
Not only is this one of our most affordable models, but it's also a favorite of our customers and one of our top sellers.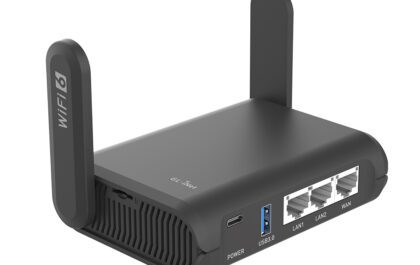 Slate WiFi 6 AXT1800 VPN Travel Router by FlashRouters
---
FEATURES
WiFi 6 (Wireless-AX) speeds
Small Enough to Travel With
WireGuard Fast VPN Protocol Support
Built-in Ad-Block & DNS Encryption



What Is The Best Mid-Range FlashRouter?
The DD-WRT Firmware that we flash onto all of our routers unlocks many hidden features and advanced capabilities. In detail, some of these features include increased stability, QoS, and of course the ability to run a VPN on your home network.
Additionally, FlashRouters can arrive plug and play with regard to your VPN subscription. Simply provide us with your username and password for the VPN provider and the router will work right out of the box. No setup needed!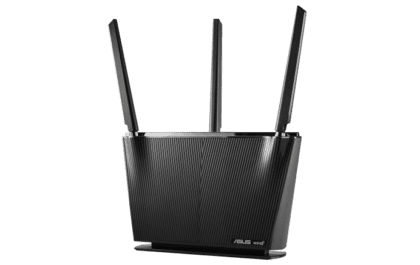 Asus RT-AX68U Merlin FlashRouter
---
FEATURES
Great for Large Homes
Perfect for 10-15 Devices
Maintains + Builds on MOST Premium Asus Router Standard Features
Blazing-fast Wi-Fi 6 (Wireless-AX) Speeds
Elevated VPN Setup + Implementation Options



What Is The Best High-Range Router?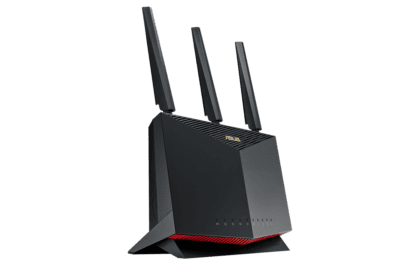 Asus RT-AX86U Merlin FlashRouter
---
FEATURES
Great for Large Homes
Perfect for 15+ Devices
Blazing-fast Wi-fi 6 (Wireless-AX) Speeds
Enhanced with Merlin Upgraded Firmware
Maintains + Builds on MOST Premium Asus Router Standard Features



Ultimately, the powerful dual-core processor of this model allows the FlashRouter to process information and data quicker than ever. For VPN users, that makes a world of difference. With a powerful processor, your router can easily manage the high level of data processing associated with encrypting and decrypting VPN traffic.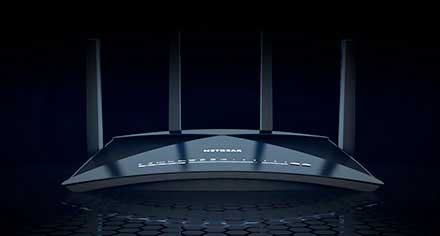 Looking for the most secure router for VPN service options? Look no further.