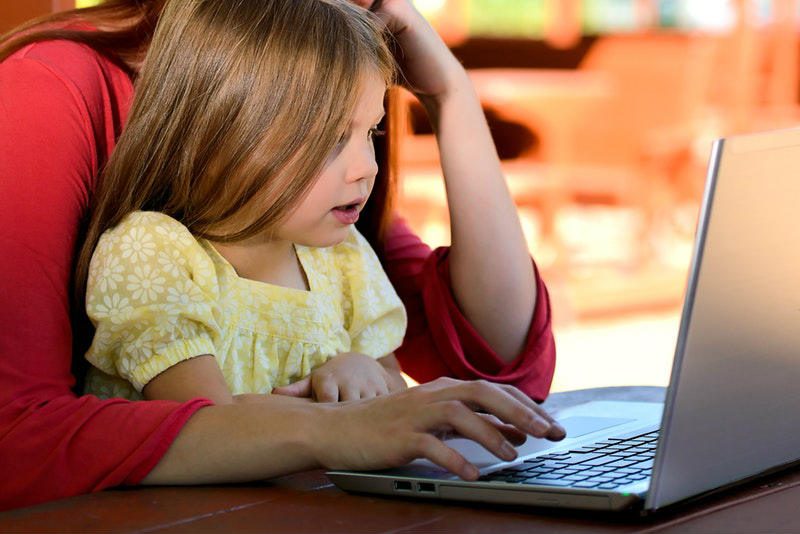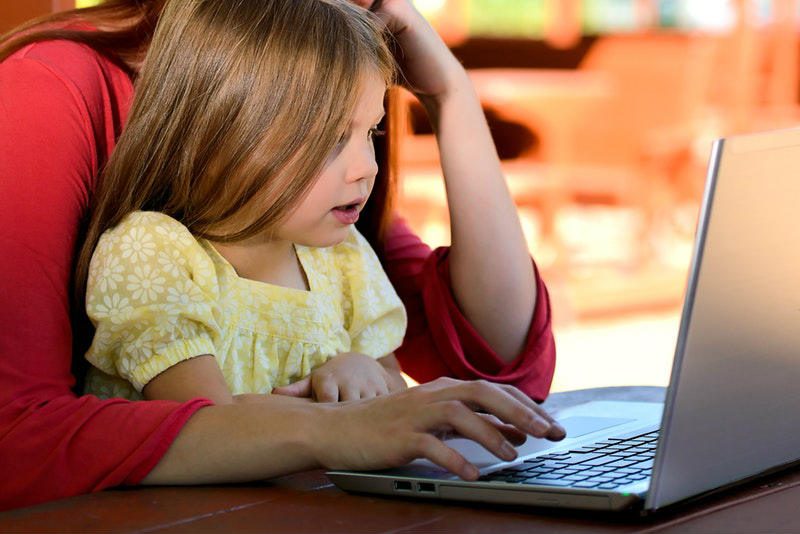 As a parent, you're always on the lookout for ways to keep your children safe online. One of the most important tools you can use is a good wireless router with robust security and parental controls. With the right router, you can set network rules to keep your kids safe online.
There are many routers on the market that include parental control features, but it's important to find one that has smart parental control software built in. Smart parental control software makes it easier to manage and customize your settings so that you can ensure your child is accessing only age-appropriate content.
In this article, we'll take a look at some of the best wireless routers for parental controls available today. We'll discuss their features, benefits, and why they may be ideal for keeping your kids safe while they surf the web. Find the best parental control router for you and learn how it can help protect your family home network from online dangers.
What Are Online Parental Controls?
Online parental controls are tools used by parents to restrict or monitor their children's access to content on the internet. These controls allow parents to limit how much time their children spend online, block certain websites, and filter inappropriate content. They can also be used to monitor what websites their children visit and how long they spend on them.
Additionally, parental controls can be used to limit the amount of money that their children can spend on purchases made online. Parental controls can help you keep your children safe from online predators and cyberbullies. Online parental controls provide parents with an effective way to ensure that their children stay safe while they browse the internet and engage in other online activities.
What Are Parental Control Routers?
Parental control routers offer users features like setting time limits, blocking certain websites, and creating access schedules for individual devices or network-wide. They provide an extra layer of security for households with young (and even not-so-young) children and allow parents to customize the level of internet access they want their children to have. They are a great way for families to ensure that their children are safe while browsing online, as well as provide peace of mind for parents.
Exploring Advanced Router Parental Controls
Routers with parental controls are powerful tools that allow parents to manage the amount of time their children spend online, and to block certain websites or content. They can also control access to different devices in the home, allowing parents to easily monitor what their children are viewing or playing online. Explore some types of parental guidance features below.
Block Specific Websites
Depending on the age of your children, you may want to limit their access to certain sites, such as specific streaming services or social networks. As the number of devices that kids have access to expands, it becomes more and more important to use a router to block certain content, rather than blocking sites on individual devices.
Set Time Limits and Schedules
Another important feature is the network schedule feature. This allows you to monitor and control online time for your whole network or just for individual devices. For example, if your child has a laptop for work and a tablet for play, you can shut off the internet on the play laptop past their bedtime. Alternatively, if you feel that your whole family is over-connected you can shut off the internet network-wide. The best part is, you can easily change these settings and adjust the time schedules to better fit your environment.
With a parental control device, parents can also set time limits for specific tasks and activities, ensuring that their children do not spend too much time on any one thing. In addition, these types of systems provide an extra layer of security by preventing unwanted visitors from accessing certain parts of a network. With these controls in place, parents can feel more secure knowing that they have taken steps to ensure their children's safety while they are online.
Restrict Access to Specific Groups of Sites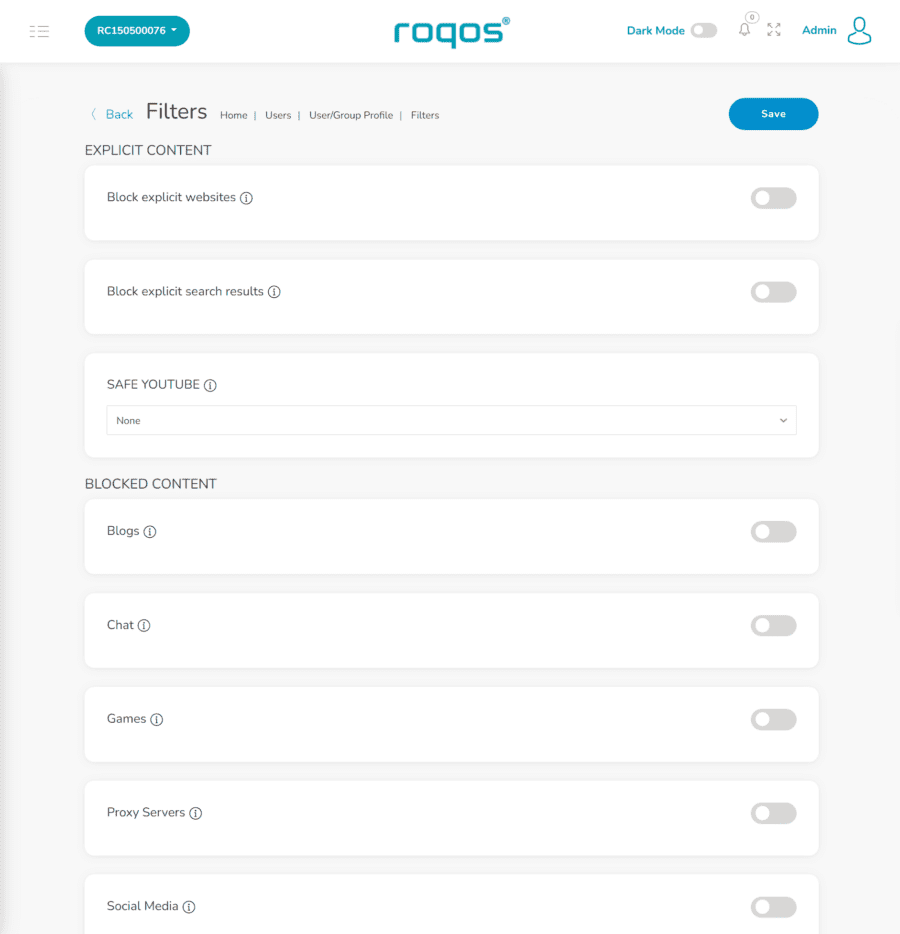 Depending on your router, it may come with pre-defined content filters. Rather than block specific sites, you can block a whole group of sites without having to manually add them in. For example, you can block adult sites, gaming sites, streaming sites, and more, all with just the click of a button. On certain models, this is called dynamic filtering.
Best Parental Control Wi-Fi Routers: Our Top Picks
Need a router? We offer an extensive collection of routers that are perfect for implementing robust parental controls on your network.
Best Parental Control Router For NordLynx
Privacy Hero offers an easy-to-use dashboard for managing all the devices on your network. This dual-band Wi-Fi 6 router supports WireGuard VPN and advanced streaming unblocking.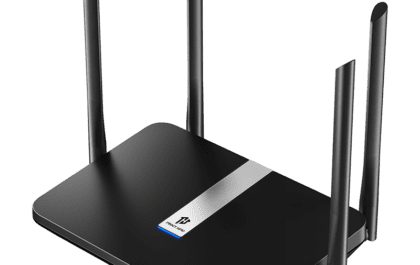 NordLynx WiFi 6 Router – Privacy Hero
---
FEATURES
Perfect for Medium Homes
Perfect for 20-30 Devices
Built-in Support for WireGuard & Wi-Fi 6
Comes with NordLynx



Best Business-Level Parental Router
This router offers a comprehensive suite of controls like content filters, IP blocking, and more. While it is more geared towards business users, it offers easy-to-use powerful. This router also comes with the patented OmniVPN solution that allows you to access your home network directly from wherever you are.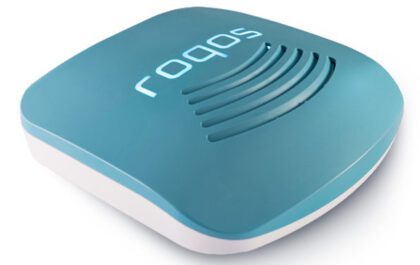 Roqos Core VPN Security Appliance
---
FEATURES
Active Threat Monitoring
Full Network & Bandwidth Control
Built-in Ad-blocking
Includes 1 Year of Roqos Core Protect Service


What to Look For in Routers With Parental Control Options
If you start shopping for a router keep a few things in mind. First off, you need a router that can handle your network load. it's pointless getting a router that's too weak to handle your network's traffic. Check for things like how many devices it supports, the supported throughput, how easy it is to use, and how many square feet of coverage it has, just to name a few.
The primary function of the router is to provide you with access to the internet. If it can't do that, its parental control features are bunk. Once you've figured out if your router fits your network you can check if it includes a parental control system.
When looking at a few different types of routers, there are a few key features to consider. First off, is it simple enough for you to use. Everyone has a different level of technical expertise. Which router is the best depends a lot on how well you can use it. If you're a non-technical user, you may want a slightly different option than the person with 30 years of networking experience.
Additionally, look for one that offers device control, which allows you to limit access by type of device or set time limits on activities like gaming or streaming media. Finally, make sure it has reliable security features like firewalls and encryption technology to ensure your family's data stays safe from malicious attacks.
Ultimately, the best router for you is the one that meets your network needs. With these features in mind, you'll be able to find a router that meets your needs.
Best Parental Guidance Router For Seamless Network Integration
For users used to dealing with Asus routers and seeking simplicity, Merlin is the perfect solution. Merlin is a specialized open-source firmware solution that builds upon Asus's standard firmware, with a focus on ease of use.
Ultimately, what advanced parental control features you want on the router depends on what you want to do with it.
Asus AX1800S FlashRouter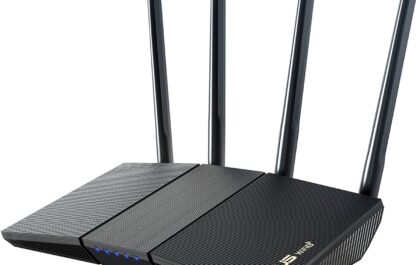 BUY NOW
Easy Router Setup via Asus App
Blazing-fast Wi-Fi 6 (Wireless-AX) Speeds
Asus ZenWiFi Pro XT12 Mesh FlashRouter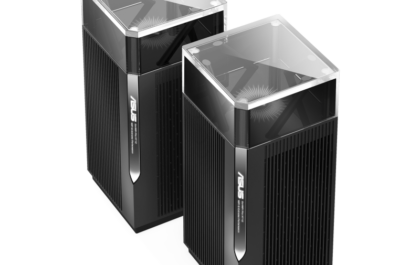 BUY NOW
For Max Wi-Fi Coverage
Perfect for 30+ Devices
Asus RT-AX86U Merlin FlashRouter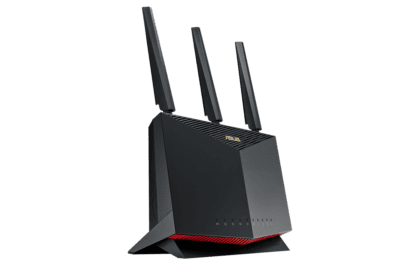 BUY NOW
Great for Large Homes
Perfect for 15+ Devices
How Much Customizability Do Parental Control Routers Have?
While every router is slightly different, they all generally have a similar amount of control when it comes to content blocking.
Do Wi-Fi 6 Routers Offer Parental Controls?
Yes! Many of our most popular FlashRouters come with built-in parental controls.
Do Asus Routers Include Parental Controls?
Asus routers come with built-in security features that make managing your router as simple as clicking a few buttons.
How Do I Restrict My Child's Internet Access?
In order to restrict your child's internet access, it is important to ensure that you have a secure wireless network. You can do this by setting up a password and only giving it out to people who need access. Additionally, you can use the parental control options on your router to limit the types of websites your child can visit and when they are able to access them.
For example, you might choose to block adult content or set time limits for when they are allowed online. This will help keep your child safe from inappropriate content and also prevent them from spending too much time online.
Bear in mind, the router restrictions only work when your child is connected to the router. Even the best Wi-fi router can't limit what content they're using when they're using another network or on wireless data. If you're looking to limit access to specific content while they're away from the network you may want to add parental controls via a different method.
Can Controls Be Adjusted As My Kids Get Older?
In short, yes! For users with more than one child, having one setting for everyone can cause issues. Certain sites that are inappropriate for young kids are perfectly fine or even crucial for older ones. Furthermore, if you need to adjust which sites your kids can access, you can control that with the tap of a button. Furthermore, you can make adjustments to individual device settings as your kids age out of certain restrictions.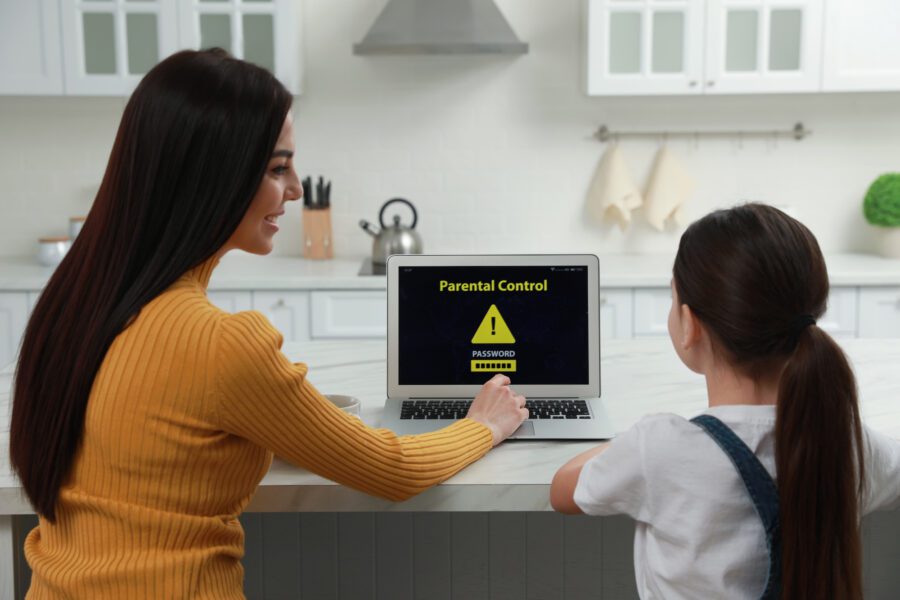 How To Set Up Wi-Fi Routers With Parental Controls?
Once you've purchased a router that supports parental controls, setting it up should be fairly simple. First, connect the router to the power source and modem. Once you've set up the router, enter the router's control panel. You can use this menu to manage your router settings, including Wi-Fi and setup configurations.
If you're looking to set up parental controls on your Wi-Fi router, there are a few different ways you can do it. One way is to go into the router's settings and find the parental control options. From there, you can enable or disable certain features, like access to certain websites or gaming sites. Our FlashRouters offer a simple-to-use control interface that makes enabling and disabling parental controls on your home as simple as clicking a button.
Once you're inside, there's usually a menu for security or network settings. Simply click inside that menu and adjust the settings you want. Depending on your router model, you may need to adjust settings individually for each device. If you have rules you'd like to implement, we recommend you visit our help center or your router manufacturer's help center for specific instructions.
You can then configure these settings to determine which websites and apps will be blocked or allowed on each device connected to the network. Additionally, you can customize time limits for each device as well as set up user profiles with different permissions for each family member. Once you save the changes, your Wi-Fi router should now have all of its parental control settings configured properly.
What Other Features Does My Router Provide?
If your router has parental controls, it may also support features like mobile management. That means you can use a mobile device to manage your router settings. In fact, some routers include a special mobile app that allows you to control your network settings remotely. This can be incredibly convenient for parents who are away from home. They can remotely access their router settings and adjust them as they see fit.
Can I Extend Parental Control Features to a Mesh Network?
Mesh networks are more and more becoming the norm. If the router you already have is part of a mesh router network, you can implement parental control features, even when your users are connected to your Wi-Fi node, as opposed to your central hub. Depending on your router manufacturer, you can set up controls on your main router and have rules carry over onto network nodes.
If you're looking for a mesh-specific solution, we recommend the following options.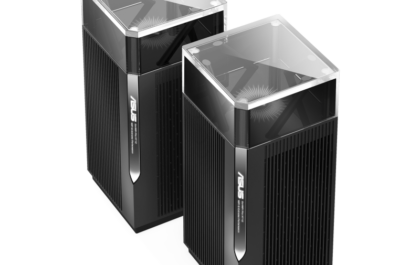 Asus ZenWiFi Pro XT12 Mesh FlashRouter
---
FEATURES
For Max Wi-Fi Coverage
Perfect for 30+ Devices


Limit Screen Time and Monitor Website Traffic and App Use Using a Router
Parents should limit their children's screen time and monitor their website and app usage. Time limits should be set for how long children can use devices, and parental controls should be used to monitor and restrict access to certain websites and apps. Home routers can be used to set time limits and parental controls. Some routers even have built-in parental controls.
Depending on your router, you can set up limits for specific websites, such as gaming or streaming sites directly from the router settings. Our FlashRouters offer this capability. In addition, many routers offer add-ons and extensions that can enhance the features that you'd like to use.
Can I Limit Access to Addictive Sites Like YouTube and Tiktok On My Network?
YouTube and TikTok are immensely popular websites, especially for younger cohorts like Gen-Z and Gen-Alpha. According to an American Academy of Pediatrics from 2011, 22% of teenagers log into their favorite social media site 10 or more times in a single day.
Given that technology has become an ever greater part of our lives this number has certainly gone up. If you are worried about your kids' online activity and want to limit their usage of websites like YouTube or Tiktok, then parental control routers may be the answer. Using control filters you can limit access to these sites, as well as popular streaming services and gaming sites.
What Should I Do If My Router Lacks Parental Controls?
If your existing router lacks parental controls, there are a few steps you can take to ensure that your children are safe while online. Firstly, you should consider upgrading your router to one which has the necessary parental control features. This may require some research on the best model for your needs, but it will be worth it in the end.
Alternatively, you can connect a new router with parental controls to your current router as an additional layer of protection. This will also give you peace of mind that all devices connected to the network have access to appropriate content. Finally, make sure both adults and children understand the importance of being responsible online and follow any guidelines provided by your ISP or device manufacturer. All in all, taking proactive steps such as these will help keep you and your family safe from potential harm or unwelcome content on the internet.
Have any questions on what to look for in a parental control-enabled router, if your router comes with parental controls, or any other network-related queries? Feel free to reach out!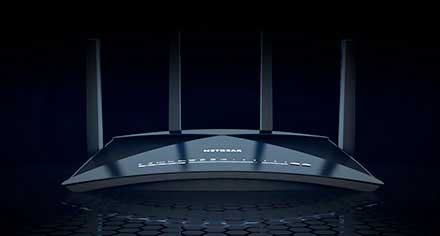 Looking for the most secure router for VPN service options? Look no further.