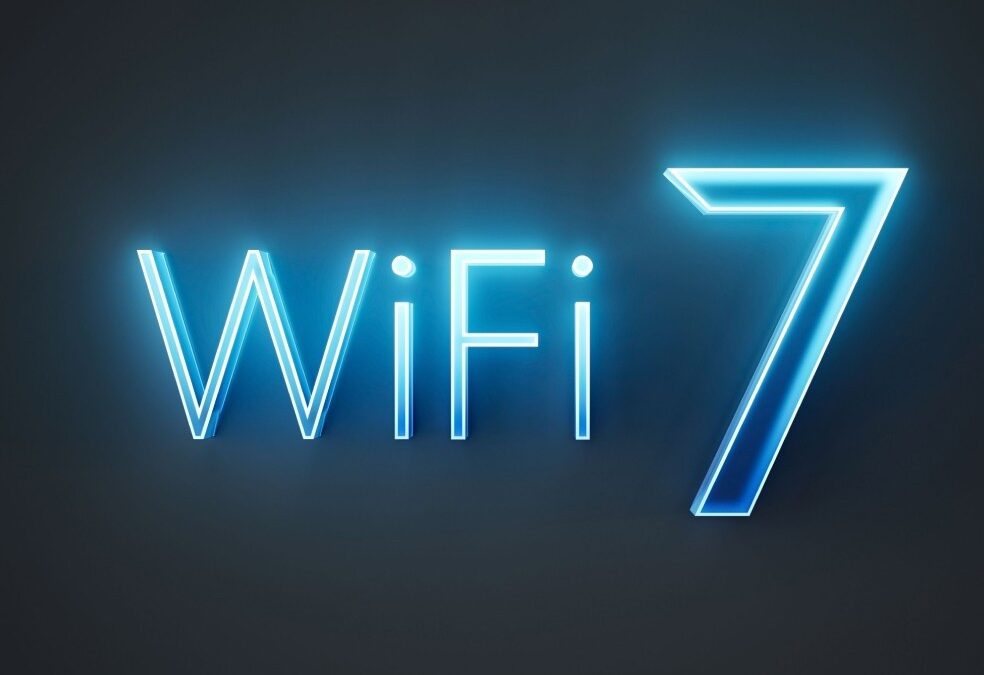 Wi-Fi has revolutionized the way we connect to the internet, providing faster and more convenient access than ever before. And now, the latest development in this technology is Wi-Fi 7. With lightning-fast speeds and enhanced security features, Wi-Fi 7 is set to take internet connectivity to the next level. But what exactly is Wi-Fi 7 and how is it different from previous versions? Whether you're a tech enthusiast or simply a curious internet user, here's what you need to know about Wi-Fi 7 and its potential impact.

What is Wi-Fi 7?
Wi-Fi 7 is the next-generation wireless networking technology that offers faster network speeds, enhanced security, and increased capacity for simultaneous connections. Also, known as 802.11be, or IEEE 802.11be, it's the latest update to the wireless networking standard, designed to offer faster and more reliable connections for all device types, including smartphones, laptops, and IoT devices.
According to various calculations, Wi-Fi 7 offers a theoretical maximum data rate of 40+ Gbps. That's more than four times faster than the theoretical 9.6 Gbps offered by Wi-Fi 6. Wi-Fi 7 builds upon the features introduced in Wi-Fi 6 and 6E, like OFDMA, dual directional MU-MIMO (Multi-user multi-input multi-output), and the 6 GHz wireless band to deliver enhanced network capacity, higher maximum speeds, and better overall performance.
Overall, Wi-Fi 7 is set to revolutionize the way we connect to the internet and access online services.
What Are The Biggest New Wi-Fi 7 Features?
Wi-Fi 7 is the next wireless standard after Wi-Fi 6E. And while it may seem that Wi-Fi 6E just came out, Wi-Fi 7 is set to surpass it as the new wireless standard.

Wider Channel Support
The next generation of Wi-Fi offers support for three ultra-wide 320 MHz channels. Wi-Fi 7 doubles the amount of bandwidth a channel could process as compared with Wi-Fi 6E (160 MHz). All three of them will feature in the 6 GHz band that was introduced with Wi-Fi 6E. Wider channels mean more data can be processed more quickly.
Improved Signal Density
QAM stands for Quadrature Amplitude Modulation. It represents the density of data that is broadcast over the network using radio-frequency waves. The higher the number, the more information is broadcast, as dead space between each device is reduced. Wi-Fi 7 supports 4K-QAM, compared to Wi-Fi 6/6E, which only supports 1096-QAM. In real terms, this increases speeds in the 320 MHz channel by 2.4 times.
Multi-Link Operation (MLO)
With every previous Wi-Fi standard, wireless devices could connect to only one band at a time. Wi-Fi 7 allows devices to connect to multiple wireless bands at the same time, so data is transferred more quickly. This is especially important if you're moving between areas of your house or office. You can even pre-designate connection traffic based on specific devices. This is especially useful for devices with extremely high throughput usage.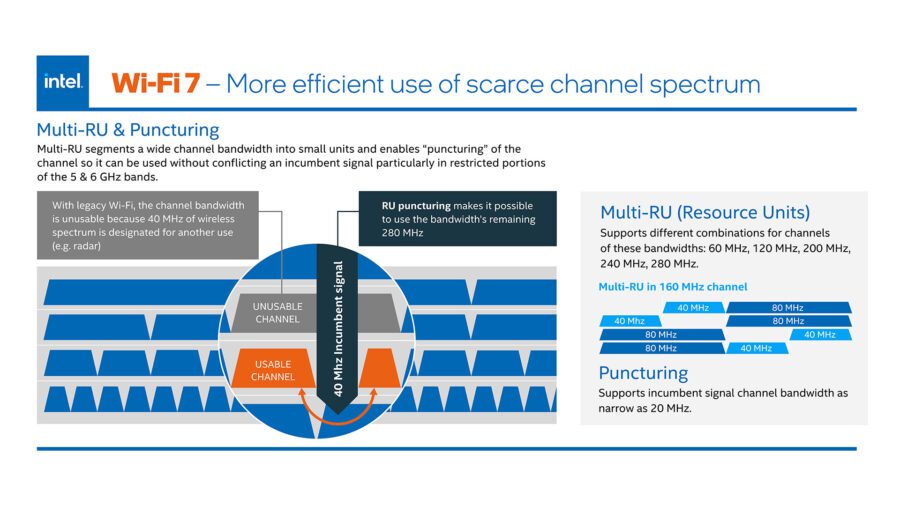 Multi-Level Resource Units (RUs) & Puncturing
Officially called Multi-RU, this feature allows users to segment data usage within data channels. Previously, if one channel was being used by a device, other devices could not use that channel simultaneously. This meant that 160 MHz bands could not receive data, even if there was only one device using 40 MHz of that channel's data.
Wi-Fi 7 fixes that using a process called RU puncturing. RU-puncturing breaks the larger channels into more usable chunks. That means there's less empty channel bandwidth, resulting in fasting processing speeds for you.
What Are The Benefits of Wi-Fi 7?
The next generation of wireless technology promises to bring significant improvements over previous generations of Wi-Fi. One of the most notable changes is that Wi-Fi 7 will offer higher throughput, reduced latency, and improved bandwidth capabilities. This will allow for faster internet speeds and smoother streaming of high-quality content.
Additionally, Wi-Fi 7 will come equipped with improved security features, such as stronger encryption and more robust authentication protocols, like WPA4 (still in development). These enhancements will help keep users' personal data safe and secure while using Wi-Fi networks. Overall, Wi-Fi 7 looks set to be faster, more reliable, and more secure than any previous Wi-Fi standard.
Is Wi-Fi 7 Backward Compatible?
Yes! Wi-Fi 7 devices will be able to connect to Wi-Fi 5 and Wi-Fi 6 routers. Likewise, Wi-Fi 7 routers (when they come onto the market) will be able to support Wi-Fi 5, Wi-Fi 6, and Wi-Fi 6E devices. However, as with previous wireless standards, older devices will not be able to take advantage of the newer features mentioned above, so you'll need to upgrade if you're looking to get the most out of your Wi-Fi 7-capable devices.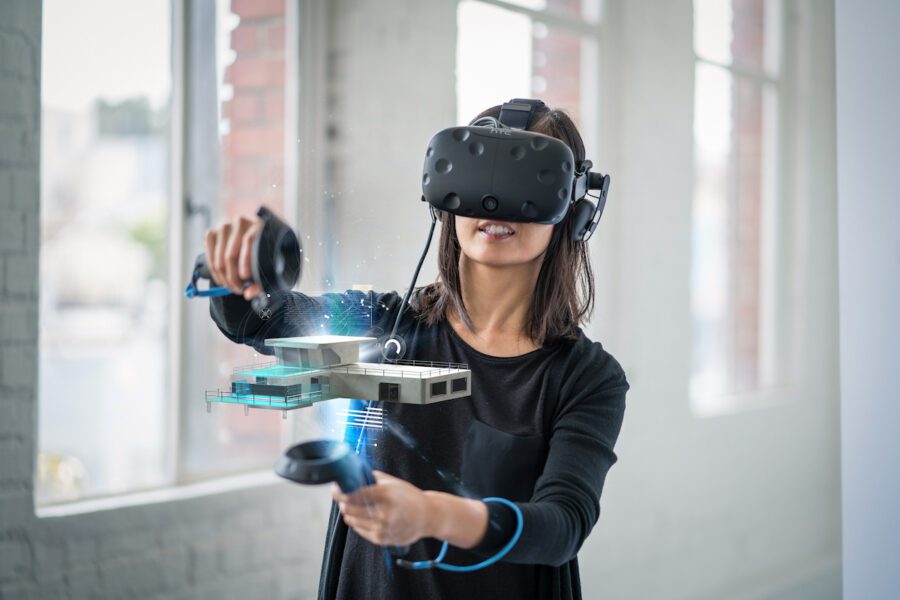 What Are The Potential Applications of Wi-Fi 7?
Wi-Fi 7 is the next-generation wireless networking technology that promises to offer improved data transfer speeds and lower latency, among other benefits. These enhanced capabilities enable a range of potential applications, particularly in the areas of smart homes, video streaming and gaming, and business productivity.
With Wi-Fi 7, smart homes can benefit from faster connections and more reliable IoT devices, resulting in a seamless and integrated home automation experience. In terms of video streaming and gaming, Wi-Fi 7 promises to reduce buffering and lag, providing a smoother and more immersive entertainment experience. As our entertainment systems transition to 8k video streaming, having access to this new standard will be more important than ever.
Another important feature is its ability to provide better connectivity in crowded areas. This means that even in busy public places like airports or stadiums, users will still be able to maintain a strong and stable Wi-Fi connection.
Finally, businesses that rely on wireless connectivity can benefit from Wi-Fi 7's increased efficiency and capacity, supporting more users and devices with greater bandwidth and faster speeds. Overall, the potential applications of Wi-Fi 7 are numerous and diverse, making it a significant development in the world of wireless networking.
When Will Wi-Fi 7 Devices Hit The Market?
While it is still in its early stages, technology experts predict that the commercial release of Wi-Fi 7 could happen as early as 2024 (maybe late 2023), with mass adoption in the following years ahead. As with previous generations of wi-fi technology, the current infrastructure would require a significant upgrade to accommodate Wi-Fi 7's faster speeds and higher bandwidth. Moreover, Wi-Fi 7 compatible devices are yet to be developed, and it may take several years before they are widely available in the market.
In the meantime, companies like Samsung and Apple have released smartphones and laptops that are Wi-Fi 6 compatible, which is the latest technology currently available. With the increasing demands of data-intensive applications, cloud gaming, and smart home devices, the release of Wi-Fi 7 cannot come soon enough for many consumers.
Are Wi-Fi 7 Routers Currently Available?
Officially, Wi-Fi 7 is still in development. While a preliminary version was approved in March 2021, the final version is not expected until early 2024. That means users may have to wait a bit to connect to a Wi-Fi 7 router or use Wi-Fi 7 products.
What Are The Best Wi-Fi 6 & Wi-Fi 6E Routers?
While Wi-Fi 7 wireless routers are not yet available, take advantage of these powerful Wi-Fi 6E and Wi-Fi 6 routers!
Asus AXE16000 Merlin FlashRouter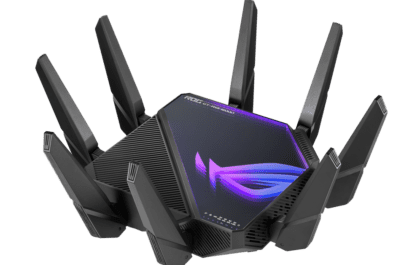 BUY NOW
Perfect for Max Wi-Fi (15+ Simultaneous Connections)
Blazing-fast Wi-Fi 6E (Wireless-AXE)
Asus RT-AXE7800 Wi-Fi 6 FlashRouter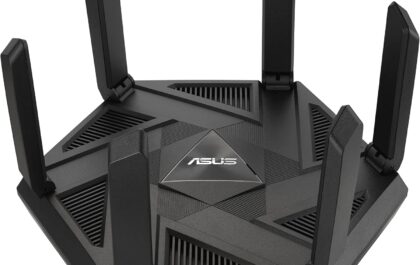 BUY NOW
Easy Router Setup via Asus App
Blazing-fast Wi-Fi 6 (Wireless-AXE) Speeds
Wi-Fi 7 and Mesh Routers?
As with other routers, mesh Wi-Fi 7 routers are not yet available on the market. If users are looking for a great mesh solution, we recommend the following options.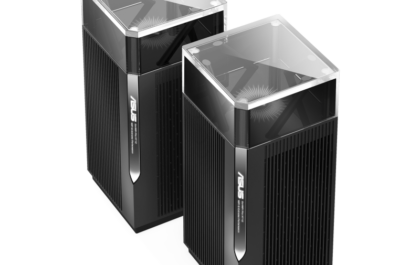 Asus ZenWiFi Pro XT12 Mesh FlashRouter
---
FEATURES
For Max Wi-Fi Coverage
Perfect for 30+ Devices


A Comparison of Wi-Fi Generations & Wi-Fi Standards
Wireless G
Max Wireless Range (Radius):
Wireless N
Max Wireless Range (Radius):
Wi-Fi 5 (Wireless AC)
Max Wireless Range (Radius):
Wireless Bands:
2.4 Ghz / 5 Ghz (x2)
Tri-Band
Wireless AD
Max Wireless Range (Radius):
Wireless Bands:
2.4 Ghz / 5 Ghz (x2) / 60 Ghz
Quad-Stream
Max Wireless Range (Radius):
Wireless Bands:
2.4 Ghz / 5 Ghz (x2)
Tri-Band
Max Wireless Range (Radius):
Wireless Bands:
2.4 Ghz / 5 Ghz (x2) / 6 Ghz
Quad-Band
Max Wireless Range (Radius):
Wireless Bands:
2.4 Ghz / 5 Ghz (x2) / 6 Ghz
Quad-Band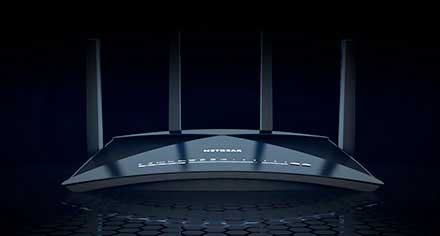 Looking for the most secure router for VPN service options? Look no further.