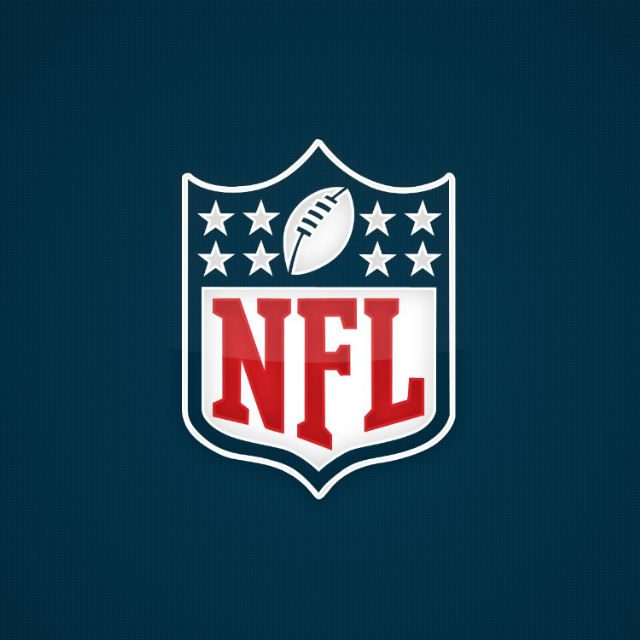 If you are a diehard NFL fan, there's nothing worse than the fear of missing your favorite team take the field. Yet, broadcast blackouts and other viewing restrictions make this nightmare a reality. Luckily, there are plenty of ways to stream live NFL games from inside and outside the US! Here's a handy guide.
Best VPNs to Stream Live NFL Games
Best FlashRouters to Stream Live NFL Games
And, if you're looking for the easiest way to get your VPN on your SmartTV, upgrading your wireless network router will help ensure a seamless streaming experience.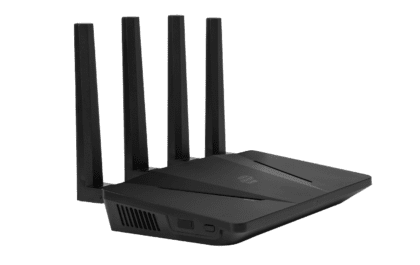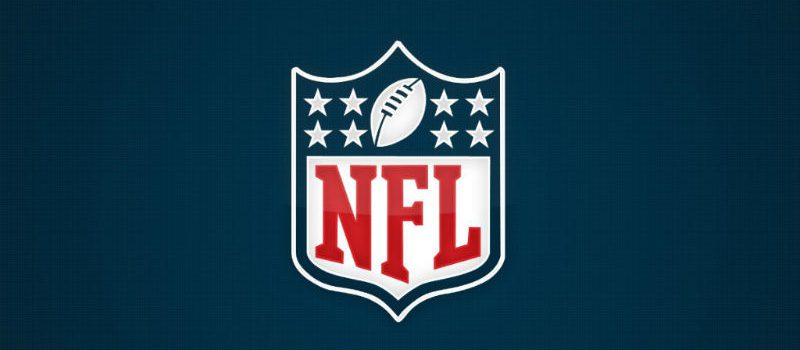 When Does The Regular NFL Season Take Place in 2023?
The regular season runs from Thurs, Sept. 7, 2023 – Sun, Jan. 7, 2024
The regular season is followed by the Playoffs and the Super Bowl. The playoffs run Sat, Jan. 13 – Sun, Jan. 28, 2024, while the Super Bowl will take place on Feb. 11, 2024.
How Can I Watch Live NFL Games in the US?
While cord-cutting has become more popular over the last several years, a cable connection is still the most popular way to access sports. For US residents, all regular and playoff games will be split up between the following: CBS, FOX, NBC, ESPN, and NFL Network. 
How Are NFL Games Distributed Between Channels In The US During the 2023 NFL Season?
Sunday Football: CBS (for AFC), Fox (for HFC)
Sunday Night Football: NBC
Monday Night Football: ESPN
Thursday Night Football: Amazon Prime Video & Twitch
What Are the Best Ways to Watch NFL via Streaming Services?
Over the past several years, digital streaming has become a greater aspect of the NFL's media strategy. The 2023 season marks the start of a new contract between the NFL and broadcasters.
During the 2023 NFL regular season (as in 2022), NBC's Peacock will stream all Sunday Night Football games, while Paramount+ premier subscribers receive access to regional games, mostly for AFC teams.
Starting in 2023, Amazon Prime Video will take over Thursday Night Football. Games will be available on both Amazon Prime and Twitch. ESPN will stream select games on its ESPN+ platform.
Fans of NFC teams may need to be patient, as Fox currently does not offer sports live-streaming via a separate app. There were rumors that they may start streaming live games via Tubi, but that doesn't seem to be the case (yet).
In addition, due to blackout restrictions, even fans with cable may not be able to watch every game they'd like.
What Are NFL Blackout Restrictions?
Blackout restrictions are regulatory bans that prohibit broadcasters from showing specific games. The National Football League has one of the strictest blackout policies in professional sports. These broadcast blackout policies distinguish between local and national games in the United States.
Your local team might be blacked out if you happen to travel out of town if it's not a nationally televised game. That means, that if you don't shell out for several services at once, you may not catch all of your favorite team's games.
How Can Users Avoid The Blackout Ban?
Blackout restrictions are quite annoying, however, there are a few options to stream any NFL game you'd like to watch!
You can use a VPN to help get around Blackout restrictions when you stream live NFL games! Try this one:
What's Next for NFL Streaming?
Starting from the 2023 season, the NFL and its broadcast partners will offer simulcast streams on their streaming services. CBS's AFC games will stream on Paramount+. Reports from 2021 mentioned that Fox's Tubi service may start streaming NFC games. However, as of 2022, this is still not the case. Peacock subscribers will receive Sunday Night Football.
Meanwhile, all games that appear on ABC and ESPN will also stream on ESPN Plus. In addition, starting in 2022, Amazon will be the exclusive broadcaster of Thursday Night Football. Amazon's games will feature both on Prime Video and Twitch. Fans in local markets will have access to games even without a Prime subscription.
What About NFL+?
In late July 2022, the NFL announced they were creating their own streaming service, NFL+. This new streaming service replaced the domestic (US) version of NFL Game Pass. It offers users live pre-season games (out-of-market) and live local & primetime regular and post-season games, in your local market, as well as other exclusive NFL content.
The streaming service comes in two tiers: NFL+ for $4.99/month ($29.99/year), and NFL+ Premium for $14.99/month (($79.99/year). The big caveat is that for regular NFL+ subscribers, live games are only available for mobile or tablet devices. So, fans looking to watch the game on their TV, are out of luck. NFL+ Premium offers the same features as NFL+, along with the full game and condensed game replays immediately after games air on Apple TV, Roku, Fire TV, Chromecast, and your Smart TV.
While it's early days for the streaming service, users looking to get the most complete streaming experience should try out Game Pass International.
How Can I Stream Live NFL Games in Canada?
How to Get the Canadian NFL Streaming Experience Worldwide
If you're looking for another way to unlock the NFL streaming experience, we recommend our Privacy Hero solution. This multi-purpose router offers users a way a hassle-free way to stream their favorite NFL teams worldwide. Built by the same team that created the award-winning StreamLocator, it incorporates StreamLocator's patented technology, on top of robust VPN and security features.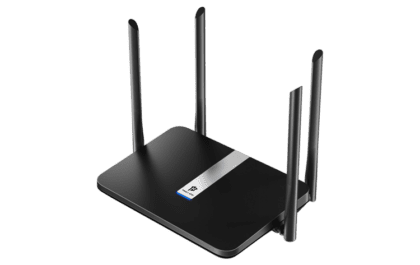 Privacy Hero – Wireguard WiFi 6 Router
---
FEATURES
Perfect for Medium Homes
Perfect for 20-30 Devices



What's The Best Way to Stream Live NFL Games From Overseas?
One of the most convenient ways to stream live NFL games from overseas is with International Game Pass. The service provides live streaming for preseason, regular season, and postseason games. It includes a Pro NFL Game Pass subscription, NFL RedZone Live, condensed game viewing options, multi-view game modes, picture-in-picture, and much more! NFL International Game Pass is available in 150+ countries around the world, excluding the US and Canada.
How Is International Game Pass Different from NFL+?
In 2022, the NFL retired NFL Game Pass in the US and Canada and replaced it with NFL+. NFL+ offers in-market live streams for a single team, while NFL Game Pass International features all 272 regular season games, plus the playoffs and the Super Bowl, all on one platform.
Starting in 2023, the two services will also have another distinction, the distribution of content. NFL+ is owned and distributed by the NFL. Meanwhile, Game Pass International is distributed by DAZN through 2032. For those outside the US, DAZN offers NFL Game Pass International either as a standalone product or as an add-on.
Watch Every Game With NFL International Game Pass From Anywhere
While NFL International Game Pass is not available in the US or Canada, users can use a VPN, or virtual private network, to access their favorite games. A VPN routes and encrypts your online data to a secure VPN server anywhere in the world. As a result, you will appear to be outside the area of blackout restrictions and be able to stream NFL games live!
What's the Best VPN for NFL Game Pass International?
Try our favorite VPN for streaming live NFL games on the Game Pass:
How Do I Get VPN On My TV To Stream NFL Games?
Watching NFL games on your computer or phone is nice, however you probably want to watch on your giant TV, right? Well, unfortunately, SmartTVs don't come with native VPN support, so you'd be out of luck unless you use a FlashRouter!
A FlashRouter creates a VPN wireless network, allowing for any device connected to benefit from a VPN connection–so you'll be able to stream your favorite team on your TV! Our routers come with leading open-source firmware solutions like DD-WRT and Merlin, allowing you to boost the range of your wireless signal, reaching TVs in the furthest reaches of your home! Best of all, there are no more annoying freezes or stalls with a FlashRouter powering your network!
What Are the Best FlashRouters to Stream Live NFL Games?
These are customer favorites for streaming NFL games!
ExpressVPN Aircove Wi-Fi 6 Router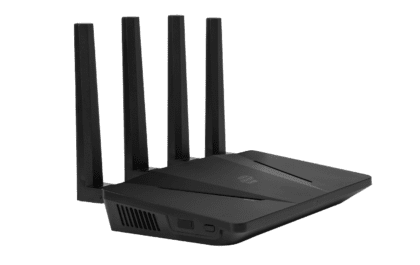 BUY NOW
Built-in Wi-Fi 6
Supports ExpressVPN Lightway Protocol by Default
Asus RT-AXE7800 Wi-Fi 6 FlashRouter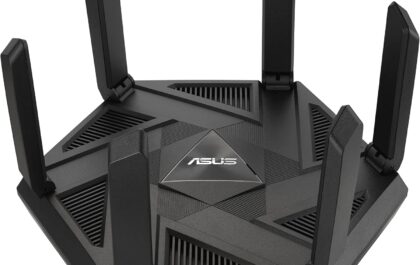 BUY NOW
Easy Router Setup via Asus App
Blazing-fast Wi-Fi 6 (Wireless-AXE) Speeds
NordLynx WiFi 6 Router – Privacy Hero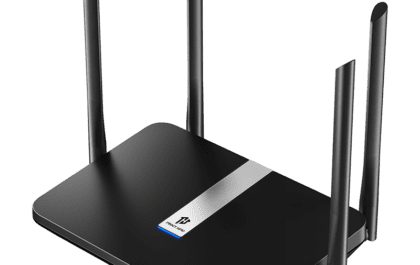 BUY NOW
Perfect for Medium Homes
Perfect for 20-30 Devices
All of our FlashRouters come with built-in features that make managing a VPN simple and secure.
How to Stream NFL Playoffs Live With Over-the-Top Services
Fans in the US can view games through CBS, ESPN, Fox, NBC, and the NFL Network. For those that have "cut-the-cord" on cable, there are many ways to access these channels. However, there may be restrictions on live viewing:
What Is NFL Sunday Ticket?
One important caveat for NFL streaming is out-of-market games. While NFL+ streams in-market games, NFL Sunday Ticket is the converse, streaming exclusively out-of-market games. So, if we got back to our 49ers fan in Wisconsin, he'll need an NFL Sunday Ticket subscription to watch those games.
What Changed With NFL Sunday Ticket in 2023?
Starting from the 2023 season, YouTube TV has the rights to NFL Sunday Ticket in the US. Previously, these rights were held by DirecTV.
What's the Best VPN for Unblocking NFL Games in the US?
Try these VPNs to unlock geo-blocked NFL streams!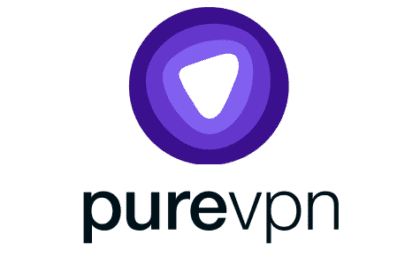 SIGN UP HERE!
Servers in 70+ countries
Port Forwarding, DDoS protection, and Dedicated IP Available as Add-ons
What Are the Best FlashRouters for NFL Live Streaming?
To get your VPN onto every TV in your house, you have to use a FlashRouter! These are the greatest for streaming NFL games live!
ExpressVPN Aircove Wi-Fi 6 Router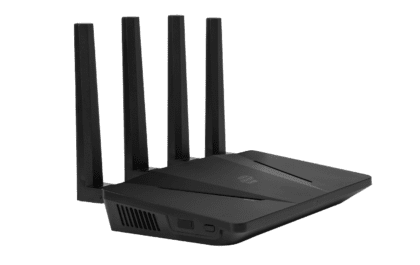 BUY NOW
Built-in Wi-Fi 6
Supports ExpressVPN Lightway Protocol by Default
Asus RT-AXE7800 Wi-Fi 6 FlashRouter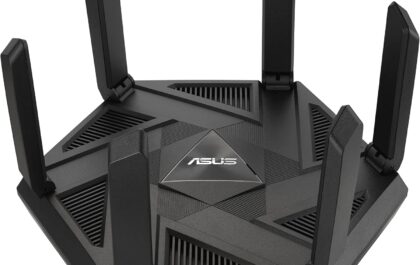 BUY NOW
Easy Router Setup via Asus App
Blazing-fast Wi-Fi 6 (Wireless-AXE) Speeds
NordLynx WiFi 6 Router – Privacy Hero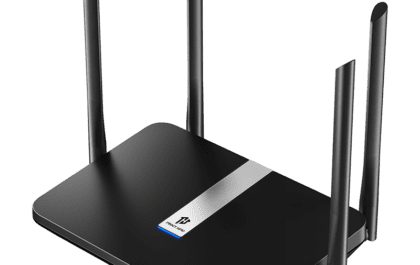 BUY NOW
Perfect for Medium Homes
Perfect for 20-30 Devices
AFC East
Buffalo Bills
Miami Dolphins
New England Patriots
New York Jets
AFC North
Baltimore Ravens
Cincinnati Bengals
Cleveland Browns
Pittsburgh Steelers
AFC South
Houston Texans
Indianapolis Colts
Jacksonville Jaguars
Tennessee Titans
AFC West
Denver Broncos
Kansas City Chiefs
Las Vegas Raiders
Los Angeles Chargers
NFC East
Dallas Cowboys
New York Giants
Philadelphia Eagles
Washington Commanders
NFC North
Chicago Bears
Detroit Lions
Green Bay Packers
Minnesota Vikings
NFC South
Atlanta Falcons
Carolina Panthers
New Orleans Saints
Tampa Bay Buccaneers
NFC West
Arizona Cardinals
Los Angeles Rams
San Francisco 49ers
Seattle Seahawks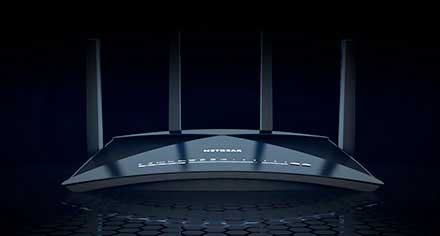 Looking for the most secure router for VPN service options? Look no further.